November 28, 2017.
NIGERIA: ANOTHER batch of 527 officers of the Vigilante Service of Ogun State (VSO) has been trained in the fight against kidnapping and other violent crimes in the state.
While declaring the five-day training programme closed at the VSO Training Institute, Ilaro, the Commissioner for Local Government and Chieftaincy Affairs, Chief Jide Ojuko, urged officers to be innovative in carrying out their duties and ensure crime was reduced to its barest minimum.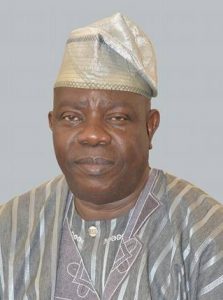 Ojuko noted that VSO was an initiative of the Senator Ibikunle Amosun-led government, which was established to nip crimes in the bud.
The Commissioner, according to a news release signed by the Press Officer in the Ministry of Local Government and Chieftaincy Affairs, Mrs. Oluwaseun Boye, charged them to justify the efforts of government by making sure that crimes are drastically brought to an end in the state and environs.
"I commend the VSO management for organising regular training programmes," he said, adding: "This is indeed Ogun standard, officers should continue to work hand in hand with other security outfits to ensure safety at all times."
Earlier in his welcome address, the State Commander of VSO, Mr. Soji Ganzallo, appreciated the government for its regular support, noting that continuous training programmes would further equip officers of the corp for maximum productivity.
Ganzallo added that during the training programme, the participants were exposed to nine relevant topics taught at the last Batch "A" series of its training held earlier in September.
Some of the topics treated, among others, included Operational Techniques In Dealing With The Menace Of Kidnapping, Information Gathering Techniques, The Power Of Observation.
By Olu AJAYI (Abeokuta) GatewayMail newspaper